VWG2014 1KW hybrid charge controller
Rated Voltage: 12V/24V auto detect
Max charge Current: Wind 40A/ Solar 20A (default adjustable)
12V Rated Power: Wind 600W/Solar 400W
24V Rated Power: Wind 600W/Solar 400W
Net Weight: 1.7KG
Size: 278×133×75mm
CE RoHS Certification
The VWG2014 hybrid charge controller is a smart controller.
The integrated micro computer monitors all the necessary inputs and outputs to ensure precise control.
Main features:
LCD display with input keys to allow user to alter values
The unit will store information such as

Total amps generated
Total Kw hours generated
Amps used by load
And many more

Connection of both solar and wind
Auto sensing of voltage of batteries connected
Ensures the battery is maintained in best possible condition by preventing overcharging and over discharging.
Automatic braking of the turbine. When the current is bigger than max charge current,controller will reduce the charge current gradually until no charging and brake totally.
You can choose the brake alert from 0-100.
Manual brake switch, also have remote brake interface.
A "Load" output where external devices can be switched on and off at user determined voltages.
The "load" output is also current limited to protect the connected device
Night lamp control. when the Light dimmed load will automatically open, when the light is illuminated, the load will automatically close.
Connection diagram: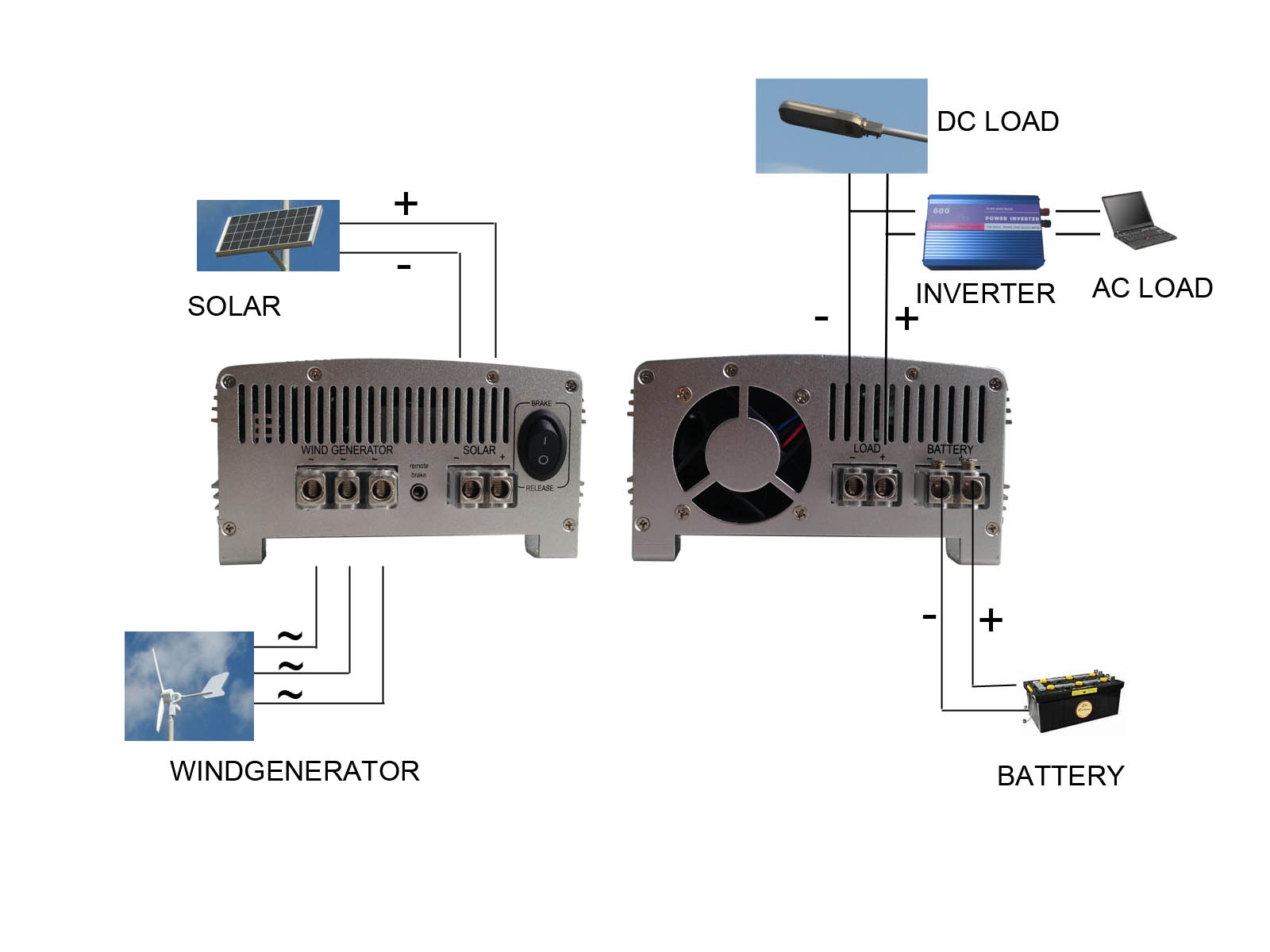 Main parameters: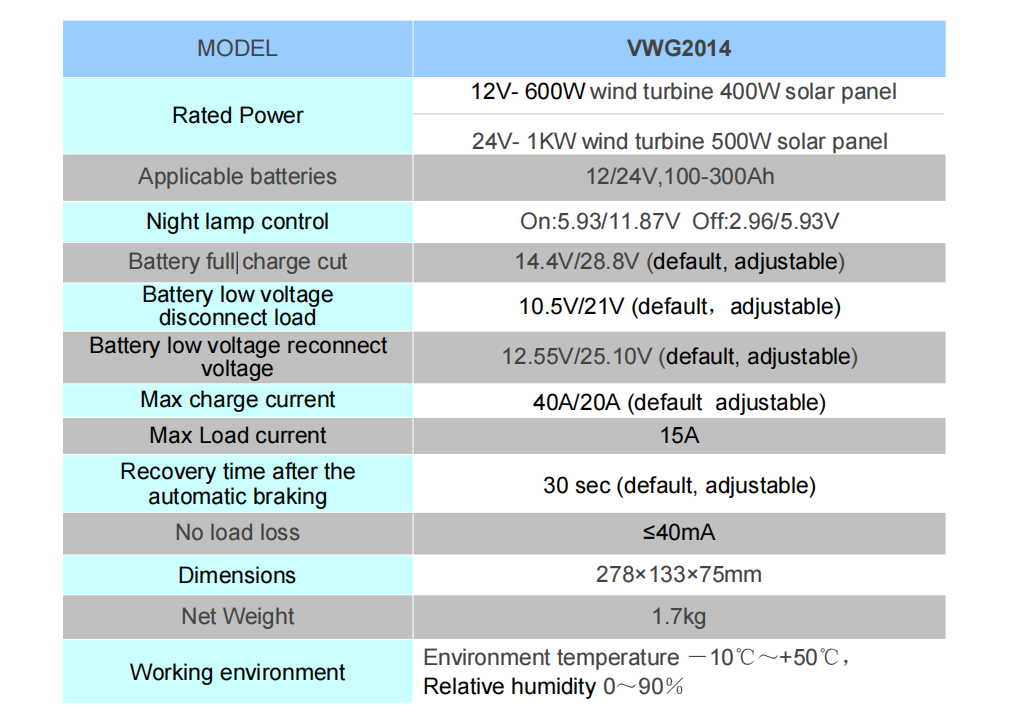 Inquire