HA11 24V Battery Equalizer
HA11 battery equalizer is for balancing 2*12V battery bank. Compatible with lead acid battery, lifepo4 battery, NiMH Battery, etc. It start work when there is 20mv voltage difference between batteries. 
Model: HA11
Battery: 2*12V battery 
With Bluetooth
Size: 70*70*27mm
Weight: 0.25KG
CE RoHS Certification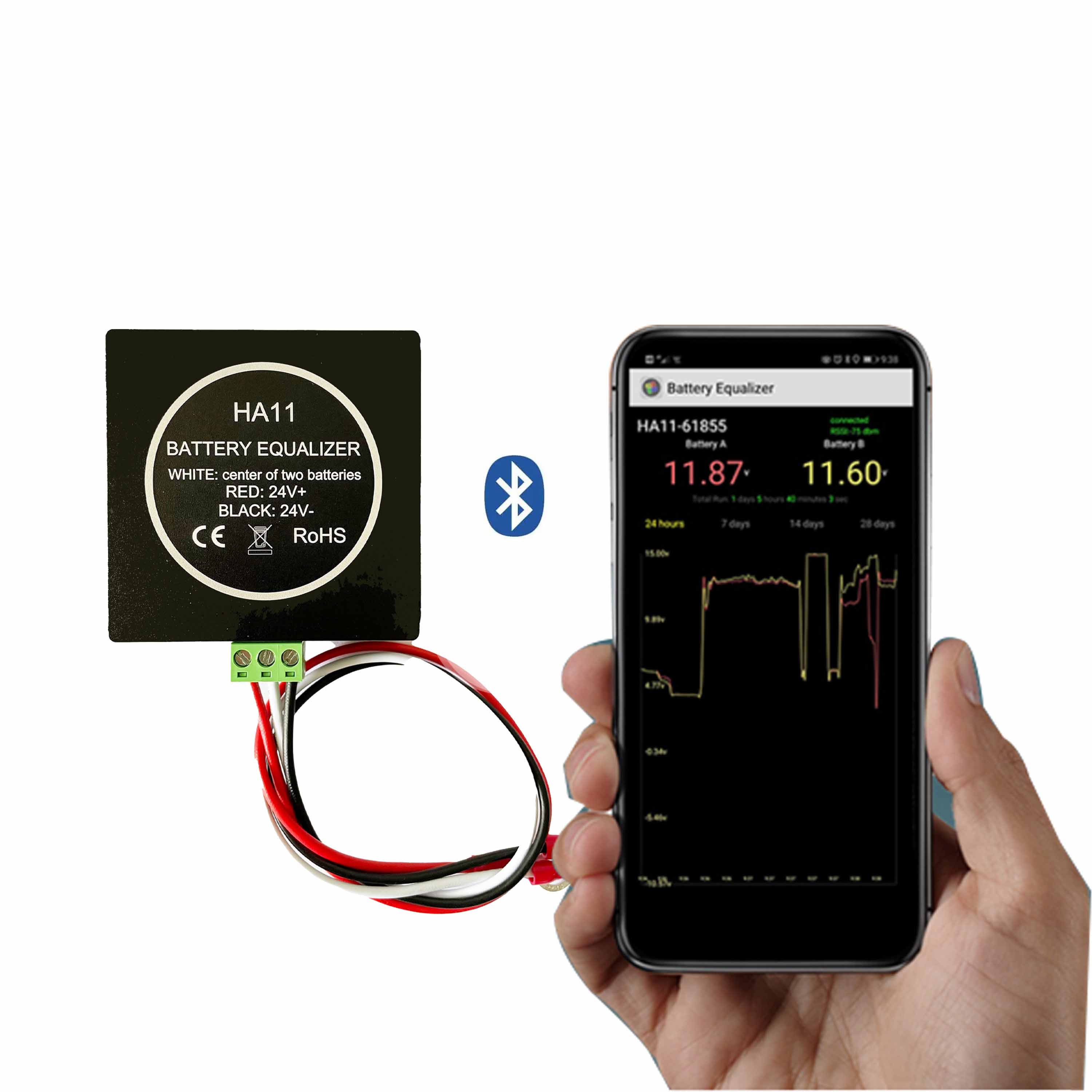 Main Features: 
For 2*12V Batteries
With Bluetooth
Balance in series conencted battery bank
Extend battery lifetime
Active Energy Transfer Equalizer
Compatible with all batteries, No Battery type limited
Low power consumption,High efficiency
Small size, easy installation.
CE, RoHS certification
Customization service
 Working Principle:

Technical Specification:
| | |
| --- | --- |
| Model | HA11 |
| Battery Normal Voltage | 2*12V |
| Battery cell voltage range | 10V-18V |
| Balance current | 0-5A(based on voltage difference) |
| Quiescent current | <3mA |
| Balance status | keep on working in charging/discharging/free status when there is 20mv voltage difference |
| Dimensions | 68*68*25 mm |
| Weight | 0.25kg |
| Protection | Reverse polarity protection |
| Low Voltage Disconnect | 10V |
| Certification | CE, RoHS |
| customized | Yes, offer OEM ODM service |
Bluetooth & App:
After the equalizer is conencted with the batteries. turn on bluetooth on Mobile. User can check the batteries' realtime voltage by the App.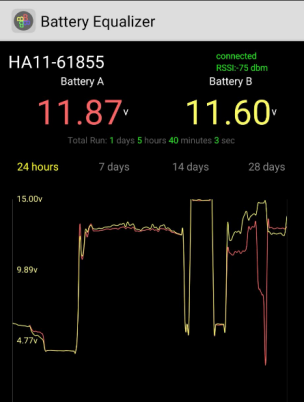 INSTALLATION:
Please connect battery equalizer to batteries as the following order (showed in the picture)
Black cable: Battery A negative/- pole
Red cable: Battery B positive/+ pole
White cable: Battery B negative pole or Battery A positive pole.(The pole which connected Battery A and Battery B in series)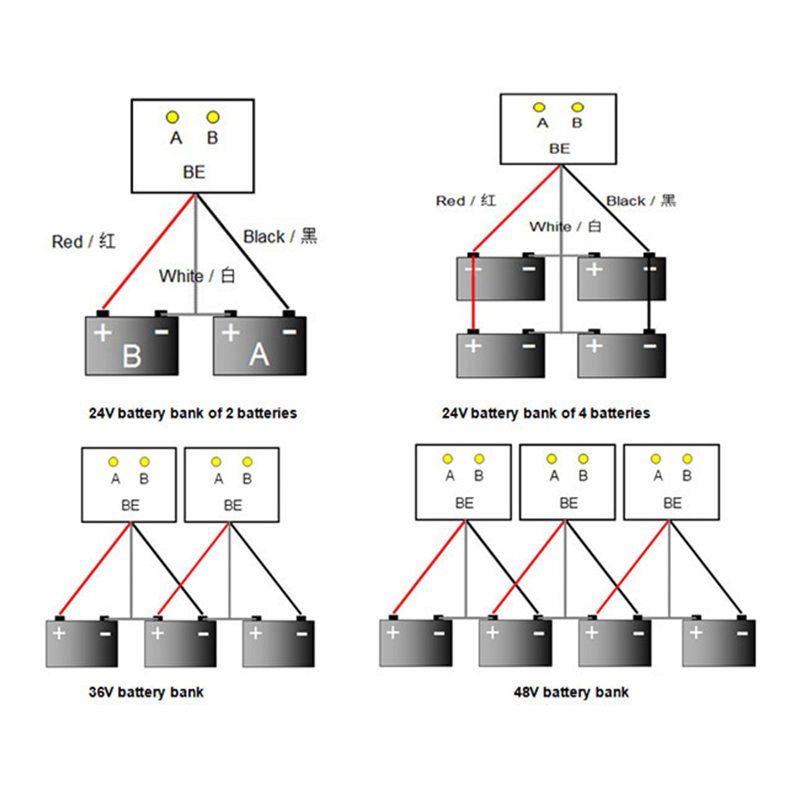 Package:
1x battery equalizer
1x user manual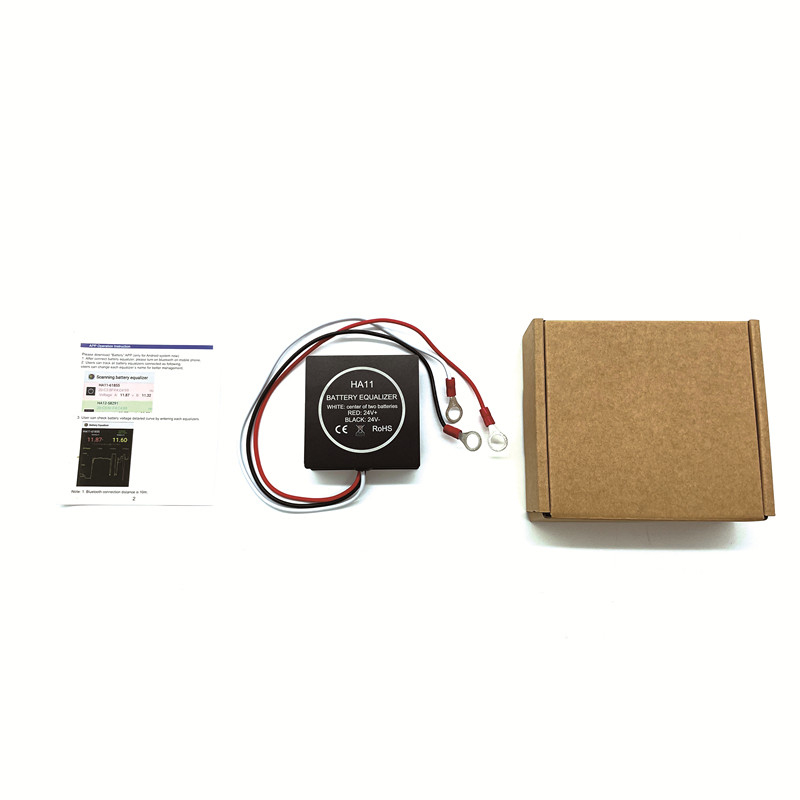 Shenzhen Huaxiao Technology Co., Ltd is the professional manufacture of equalizer with 12 years experience. All delivered products have passed the company's stringent professional performance testing, which can meet the needs of the customer market. Please contact us for more detailed information.   
Inquire